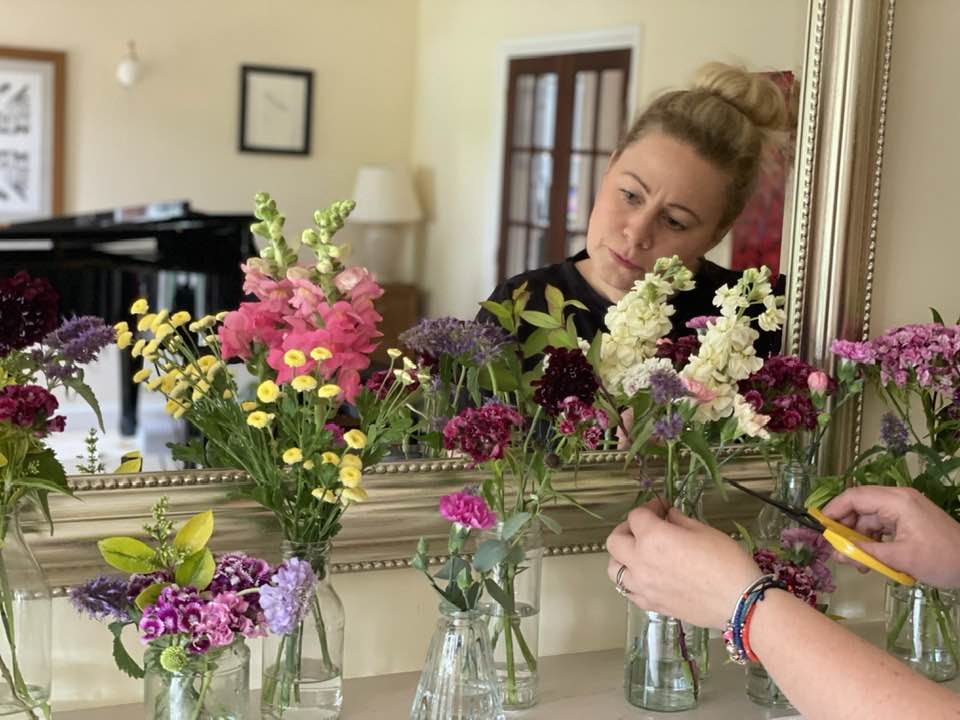 About Me
Hello, I am Rachel and I'm the owner and founder of The Rockery. I am a studio based floral designer and small-scale flower farmer.
I am married to my supportive husband and business partner, I have 2 teenage children, 3 dogs, cats and chickens… I love animals and nature!
I am a skilled and experienced florist who has always had a deep love and appreciation for flowers. Although I pursued a different career earlier in life, my love of flowers never waned, and after running a successful floristry business in Dubai creating weddings and events at the most luxurious hotels and palaces for high profile clients, I eventually decided to put this back in to practice to follow my passion and become a full time floral designer in the UK, growing for my events and local customers and to champion the British flower movement with the support of the Flowers from the Farm organisation.
Since starting my business I have never looked back, and continue to be inspired and motivated by my love of flowers and the joy that they bring to others. Whether it's a simple bouquet or an elaborate display, I approach each project with enthusiasm and dedication, always striving to create arrangements that are both beautiful and meaningful. I truly believe flowers and nature can really improve wellbeing and evoke strong emotions of joy and love.
So if you're looking for a florist who has not only the talent and skill, but also the passion and dedication to create truly special and individualised arrangements, look no further.