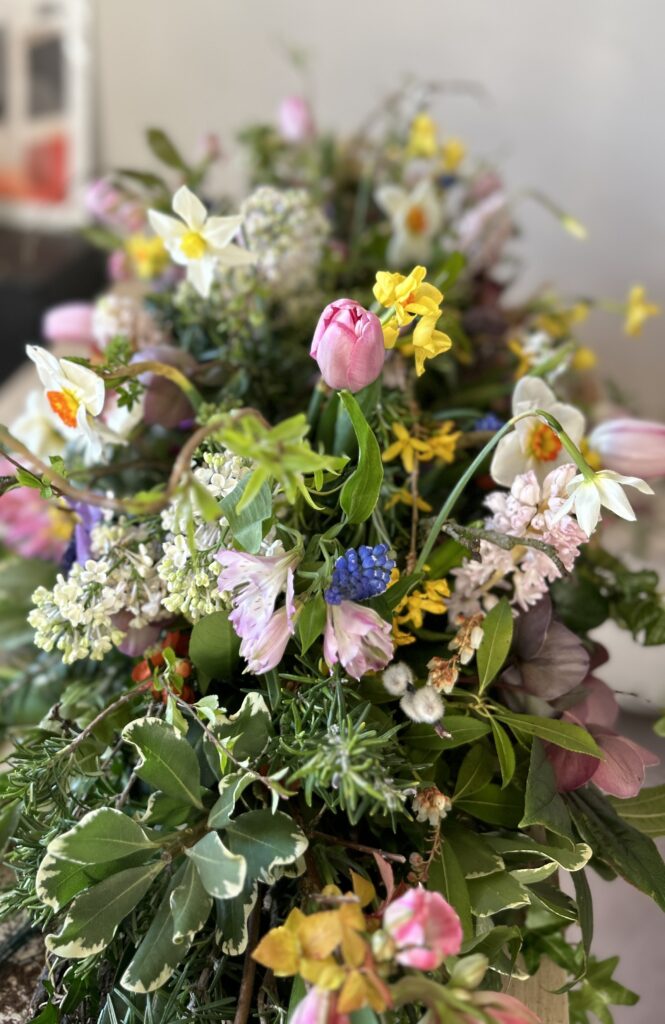 I am a compassionate and eco-conscious funeral florist who is dedicated to creating sustainable and meaningful floral arrangements to honour your loved ones, be that in a church or crematorium setting, or a green funeral site.
With a deep respect for the environment, I source flowers from my own growing spaces, other sustainable growers, and use eco-friendly materials and mechanics in the arrangements so they can go back into the earth without harming it (I never use green micro-plastics floral foam for this reason).
Understanding the emotional significance of funeral flowers, I work closely with clients to create arrangements that are not only beautiful, but also meaningful and personalised. Whether it's a simple bouquet or a large coffin display, I approach each project with compassion and sensitivity, always striving to create personal arrangements that reflect the unique personality and spirit of the departed. I can also incorporate plants or bulbs within the design so they can be planted after the service as a lasting memory. I can also use flowers, foliages or items that held special meaning for your loved one or plants and flowers that have been carefully picked from their own treasured garden or the family's gardens.
In addition to my commitment to sustainability, I also understand the importance of supporting clients during a difficult time. I always take the time to listen to their needs and concerns, and work with them to create arrangements that provide comfort and solace.