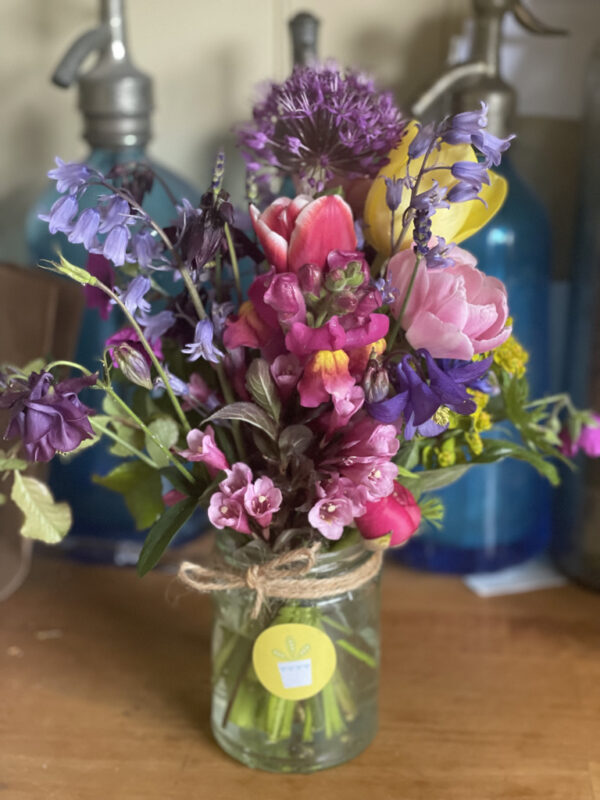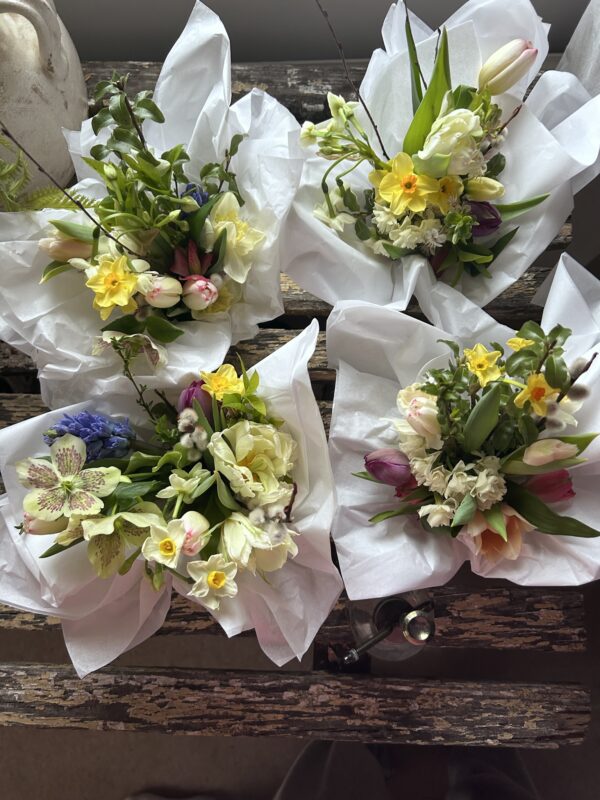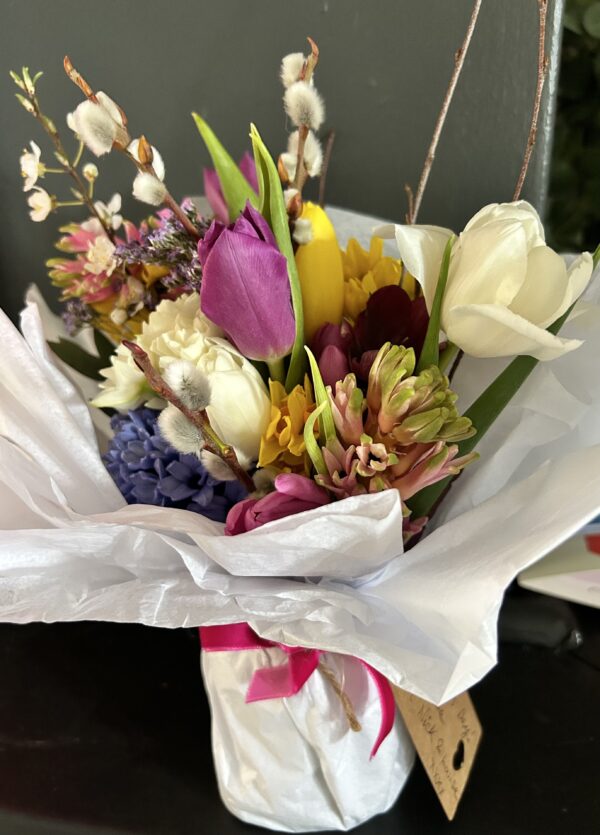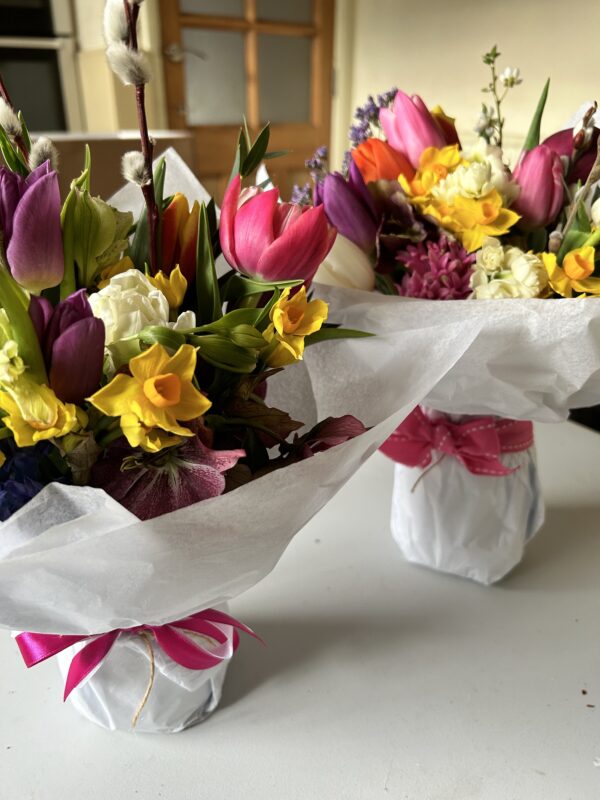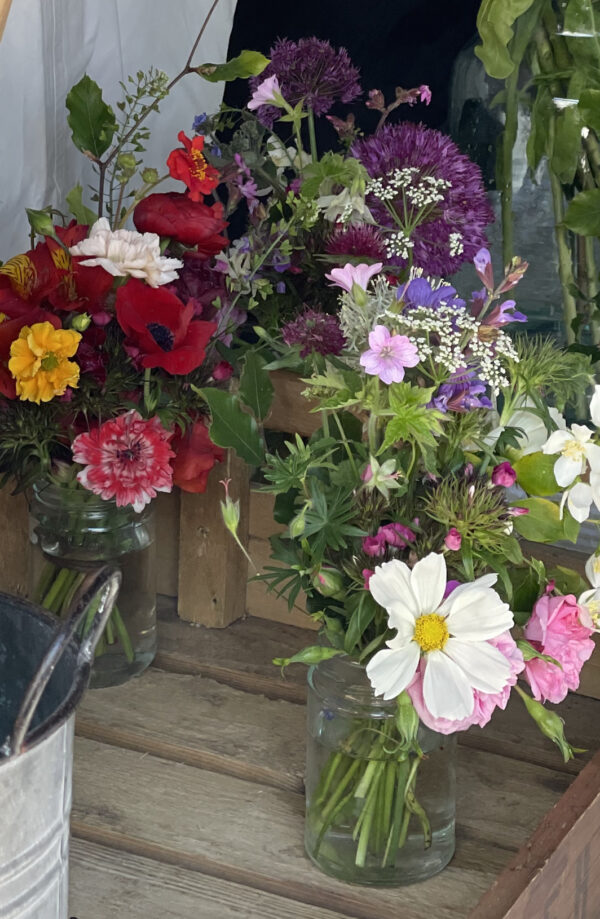 Seasonal jam jar
£10.00
The Rockery Jam-jars are carefully crafted with a selection of the finest seasonal blooms, arranged in a variety of styles to suit every taste and occasion, each reflect the beauty and essence of the current season.
Available Now
In the summer, our jam-jars showcase the lushness and abundance of the season with bold and bright flowers such as cosmos, larkspur, cerinthe, sunflowers, zinnias, and dahlias. These jam-jars will add a burst of sunshine to any room.
Free Delivery is offered within a 20 miles radius
What to look forward to……
Our Autumn collection features warm and earthy tones with jam jars composed of chrysanthemums, asters, and sunflowers. These arrangements evoke feelings of coziness and comfort as the weather starts to cool down.
For the winter season, we have elegant and sophisticated jam jars featuring winter blooms such as winter honeysuckle, snowdrops, foliages, seedheads, berries and holly. These arrangements bring a touch of luxury and refinement to any space with a nod to the festive season.
Finally, for the spring season, we have an array of colourful and vibrant, signature 'The Rockery' jar jam featuring tulips, daffodils, alstroemeria, ranunculus and hyacinths, which bring a sense of renewal and freshness to any space.
No matter the season, our floral jam jars are arranged with care and attention to detail, using only the freshest and highest quality flowers available. I take pride in creating stunning and unique bountiful jam-jars that will brighten up your day and bring joy to your loved ones
All orders placed after 2pm will be delivered the next day.

Alternatively, if you prefer a specific date & time please add your request in the comments box at check-out